They filled up their bellies with a bit of liquid energy before rolling their toes through the white sand at Trigg Beach. The wind was a bit more wild than we had anticipated, but these two handled it like troopers!
Perth Mummy and Me Photographer | Trigg
What better idea than to fill up with some yummy chocolatey sugary drinks before heading down to the beach to burn it all off?! None if you ask me anyway. We started in Island Market at Trigg Beach. A casual, but still nice place to dine. We didn't have plans of eating, just of a quick sip before heading down to the sand. While they apparently don't do milkshakes there, an iced chocolate and baby chino still hit the mark with these two. This is what I love to do - be able to capture these natural moments with you and your babies, while you're spending quality time with them doing something that is so familiar to you, such as grabbing a drink, reading stories and just embracing one another's love.
The beach was particularly windy on this evening. And while it took us off guard a little bit, this Mummy and Me pair, both took it with a grain of sand (see what I did there ;P ) and had a great time running about the beach and exploring the rocky groyne. The wind really added the perfect touch of movement and authenticity to the images that could not have been replicated.
The more the sun set over Perth's West Coast horizon, the colder the wind became and some of those last images where they had to wrap themselves up tight together in the blanket to really snuggle in and keep warm, are my favourite from this photography session.
In my blog posts, such as this, I normally just show a couple of my favourites to give you ideas for what you would like to happen during your own session, but a full Mummy and Me session gallery will contain over 20 beautiful and heart-warmingly authentic images for you to look back on. If you haven't booked your session with me, now is the time, before we loose that summer sun again for the year!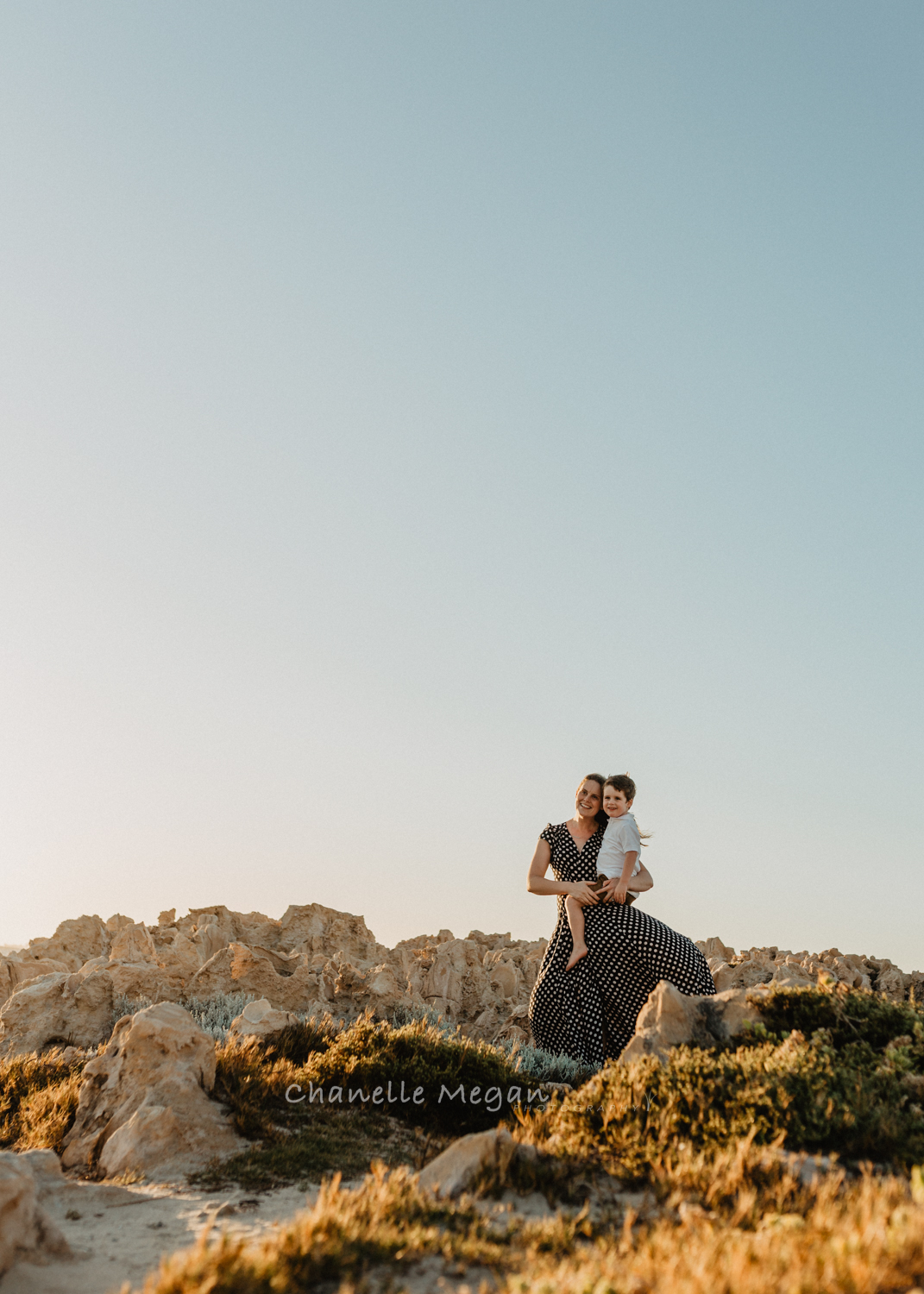 hey!
I'm Chanelle from Chanelle Megan Photography and I am your family and newborn lifestyle photographer if you're located in or around Perth! I love shooting candid and authentic images so that you can relive these precious moments time and time again. I also love my own little family, the beach, and a good crossfit session with friends.
Contact me today to find out more about what your session will involve.
You might also be interested in more: